Vision
We provide clients with a pathway to wellness and vitality through regular holistic services and products in a professional environment so that they re-enter the world enriched, ready to enrich the lives of others.
Values
Encourage clients and team members to take ownership, accountability and responsibility for their results.
Embracing and driving change through never ending personal growth and learning for team members and clients.
Delivering WOW through exceptional quality and consistency of service building a family of culture amongst our team and clients as a whole.
Inspire positivity.
Be generous.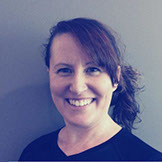 Melanie Collins
Massage Therapist, Chair Yoga Instructor, Meditation Teacher, Holistic Counsellor
Melanie completed her Certificate IV in Massage Therapy through the Australian College of Fitness and Bodywork. She also completed the additional training of Certificate in Pregnancy Massage and Advanced Certificate in Postnatal Massage with the renowned Catherine McInerney and Pregnancy Massage Australia
Melanie believes professional development is vitally important to a therapist in providing the very best of care for clients. As such, she is a member of the Association of Massage Therapists (AMT) and attends regular branch training meetings and attends several workshops and courses each year.
Melanie established Ultra Holistic Massage in 2016 and provided massage services to clinics in Curtin, Gungahlin and Fyshwick. She transformed this business into MMM Wellness in 2018 in order to follow her passion of offering dynamic wellness options to her lovely clients.
Melanie studied with the Holistic Health & Wellbeing Academy to complete the Certificate in Meditation Teaching and Holistic Human Development.